RCTV 25th Anniversary T Shirt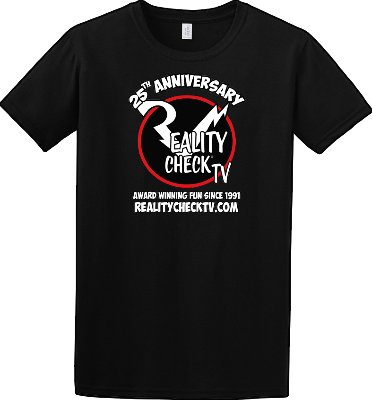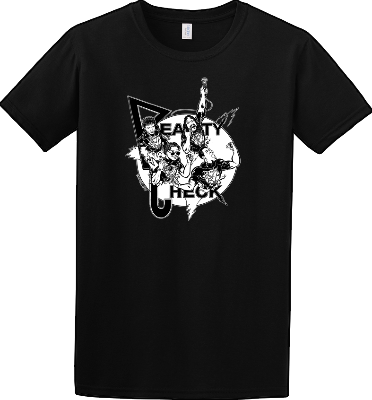 RCTV Host Cartoon T Shirt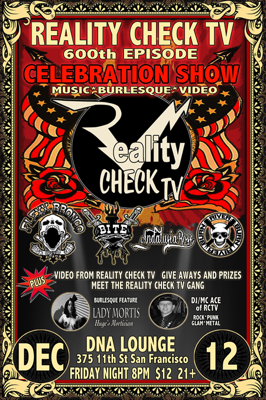 20 Year Anniversary Poster
Terminator Club
600th Episode Poster
DNA Lounge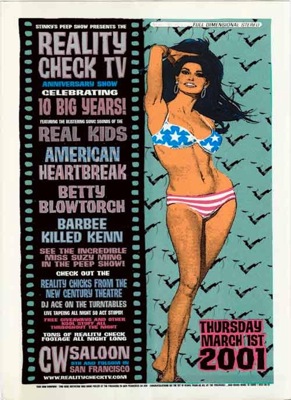 10 Year Anniversary Poster
Stinkys Peepshow
DVD SHOP - LIMITED EDITIONS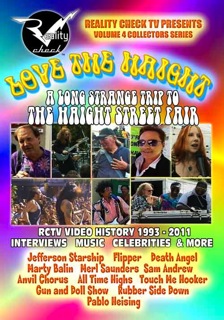 This is Reality Check TV! Interviews with the hottest female rockers, STORM LARGE before she was on "Rockstar: Supernova". SANDY WEST and LITA FORD of THE RUNAWAYS. the DONNAS, DORO PESCH and many more musicians you need to check out! Plus guest shots by LEMMY of MOTORHEAD and Texas Terri! RCTV has been a supporter of female rockers for 25 years!
Reality Check TV takes You on a Long, Strange Trip toThe Haight Street Fair with the RCTV gang! Check out the bands, meet the legendary hippies, hang out backstage and walk the world's most famous street fair. Rare interviews with fair founder Pablo Heising, Marty Balin and "Slick' Aguilar of Jefferson Starship and Sam Andrew of Big Brother and the Holding Company (Janis Joplin). Live Performances from Flipper, Death Angel, Anvil Chorus.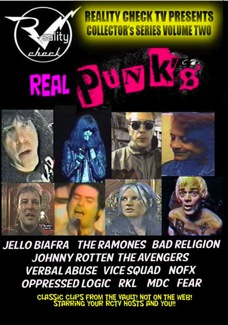 Reality Check TV brings YOU the best from our punk rock episodes! DEE DEE RAMONE'S LAST INTERVIEW! JOEY, MARKY, CJ RAMONE interviews!! JELLO ON POLITICS! JOHNNY ROTTEN RANTS! LOCAL SF PUNKS! ALL REAL! CLIPS FROM THE ORIGINAL EPISODES !! PLUS LIVE SHOWS AND BACKSTAGE PARTIES!! PLUS MORE!!
SO BUST OUT THE DVD PLAYER AND SAFETY PINS! PUNK FOREVER!!!!
T Shirt and Poster Shop - LIMITED EDITIONS